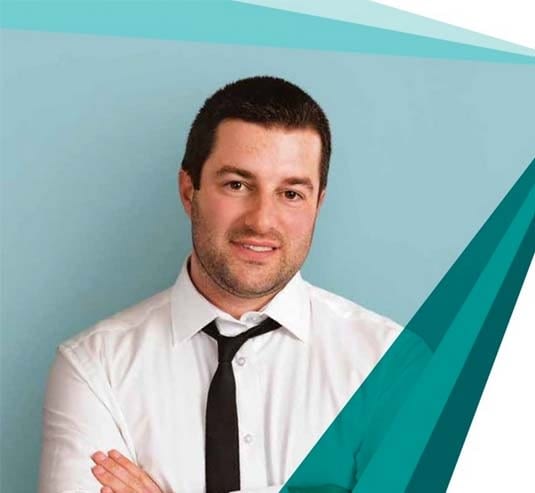 ABOUT US! Greg Price established Jump Tours in 2007 with one van and a vision of creating an affordable way for backpackers and budget travellers to see Tasmania. At the time there were no cheap and cheerful Tasmania tour options for solo travellers. Our Tasmania tours changed everything!
In 2009, Lonely Planet's Australia Guidebook described Jump as "a cheeky start-up making a big impression on the backpacker scene to rave reviews".
AWARDS
Jump has been awarded Best Tour/Activity in Tasmania at the TNT Magazine Golden Backpack Awards four times – 2011, 2012, 2013 & 2017. These are the only Australia wide tourism awards decided by backpackers!
In November 2012, Greg was awarded the Tourism Minister's Young Achiever of the Year and Tasmanian Entrepreneur of the Year.
July 2013 brought triumph at the Telstra Australian Business Awards with the award for Tasmanian Micro Business of the Year.
October 2013 brought a new first for Tasmania tours. At Jump Tours we decided that all departures are guaranteed, all year round. Our guests enjoy the confidence that when they book with us, they'll be going on the date they choose, every time!
In 2016 Jump Tours officially became Tasmania's best tour company, winning gold in the Tour & Transport Operators Category of the 2016 Tasmanian Tourism Awards.
In 2018 the Adventure Tourism Awards replaced the Golden Backpack Awards and Jump again won the Best Tour/Activity in Tasmania category 🙂
"I did this tour and it was just amazing. I chose the 5 days Tassie Lap to see as much as possible of Tassie and just fell in love with the nature...I had fun for the whole time."

TripAdvisor, April 2015

"Very good way to see Tasmania in a short time. Really easy to meet people. The tour guide Andrew knows a lot about the island. Loved this tour, one of the best tours in Australia."

TripAdvisor, March 2015
HOW WE PROTECT THE ENVIRONMENT
At Jump Tours we recognise that the natural environment is what our guests have come to Tasmania to see. Preserving our wilderness areas and operating sustainably is of paramount importance to us. Our premises run exclusively on renewable hydro electricity. We use only FSC certified, non glossy paper for our brochures. Our tour operations are paperless – guides receive information electronically and we ask guests to NOT print out confirmations! 
Our accommodation is fitted with water saving features, including water saving washing machines and shower heads. We use only late model buses with the latest fuel saving technology and the highest euro emissions ratings.